A Day At Home Fundraiser
Our 2022 A Day at Home Fundraiser is underway. We are still being cautious with our organization's public interactions and as such we are not having our annual Barbecue Fundraiser.
Our request to our supporters and friends is that you make a donation and enjoy a day at home with your family in honor of the children we support though your generosity. If you are new to our organization and website, we welcome any support you feel moved to contribute. All proceeds are used to better the lives of children.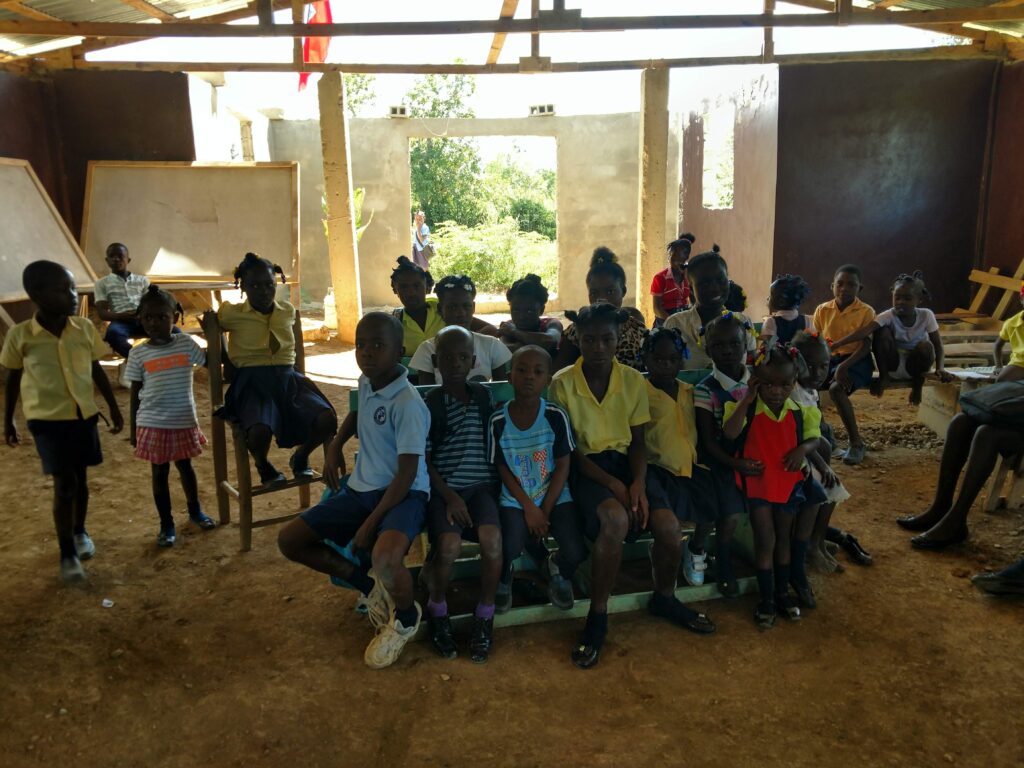 Children in Ranquite, Haiti
Their school is only partially completed and they are proud of it. Beautiful and loving community. This is one of Samaritans International's schools that we support through feeding programs.